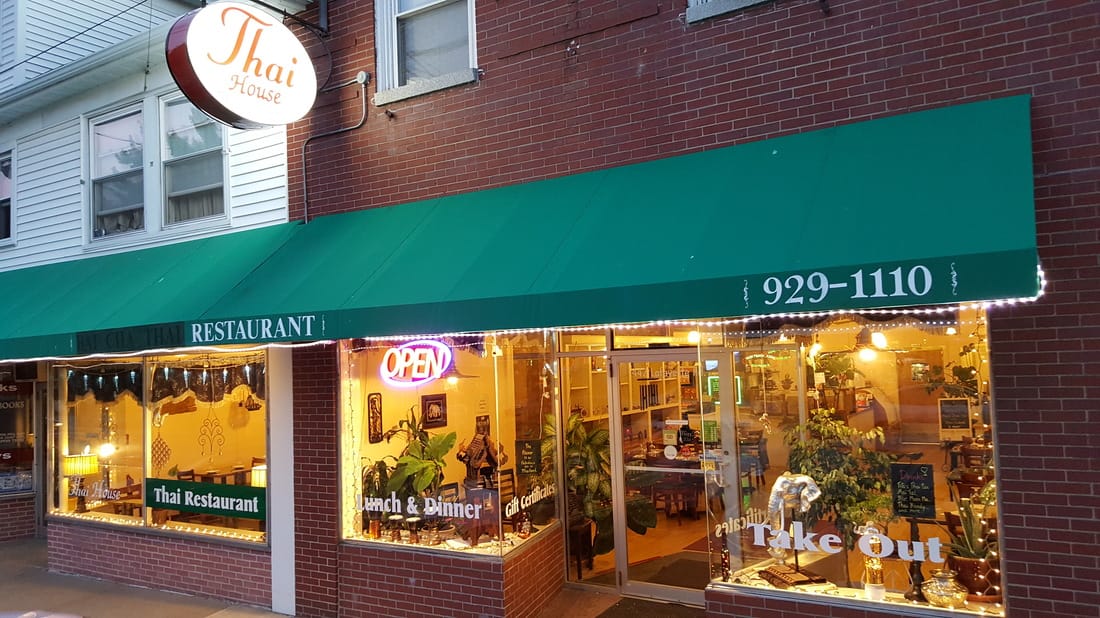 Authentic Thai and vegetarian restaurant.
We do not use MSG for cooking!
The flavor is fabulous as in Thailand. There's no need to add other seasoning or spices.
Our secret family recipes had been passed down from generation to generation.
We feature assorted meat, seafood and vegetarian dishes that are served in a variety of traditional homemade Thai sauces, all MSG free. Our authentic, aromatic Thai cuisine uses only high quality ingredients to produce a wonderful eating experience.
If you have any allergies, we are happy to accommodate any dietary restrictions.

In August 2013, Thai House Restaurant Opened in Tilton, NH.
We are proud to have served many satisfied customers who had given us high ratings on Yelp and Tripadvisor.
To serve you better with even more space, in February 2016 we relocated to 442 Lafayette Rd, Hampton, HN 03842 (603) 929-1110 & 603 929 1113


​
Hungry!...what sounds good to eat?
​

***** "Very tasty! The mango curry was really great" Yelp

***** "The avocado curry terrific blend of textures and flavors" Yelp

**** "Black rice was AWESOME. I would eat it over and over and over again" Yelp

***** "The Basil Duck was a must! And the Black Sticky Rice. Yummy & Nutritious!" Yelp

***** "The food was great, we had Crab Rangoons which were real tasty and the duck was crispy....." Yelp

***** "Fried calamari, Tom Kha Gai and chicken Pad Thai everything tasted fresh and was deliciously seasoned" Tripadvisor

**** "The coconut ice cream and black sticky rice for desert was surprised how good it was" Yelp

***** "I had the fresh roll and l also had the peanut curry chicken, they were excellent" Yelp

***** "especially their Pad Thai and The Red Curry is phenomenal" Yelp

***** "Best Tom Yum Soup in NH!, Excellent Pad Thai" Tripadvisor

***** "The basil spicy chicken lomein....it was delicious! Had great flavor" Yelp

***** "Chicken Satay for an appetizer, it was cooked perfectly and incredibly delicious" Yelp

***** "The Basil Eggplant with beef which was one of the tastiest I have ever had" Yelp

***** "Great vegetarian menu! The spicy basil lomien with tofu was great" Yelp

**** "I had the drunken noodles with tofu. Excellent flavor" Yelp

***** "definitely the best fresh spring rolls I've ever had" Tripadvisor

***** "The dim sum were light and tasty and the curry was quite good" Tripadvisor

***** "The wonton soup, samosas, peanut curry, and pad Thai are all especially good" Yelp

**** "The Fresh Rolls, Drunken Noodles and Basil Spicy Lo Mien Noodles All were Tasty" Yelp